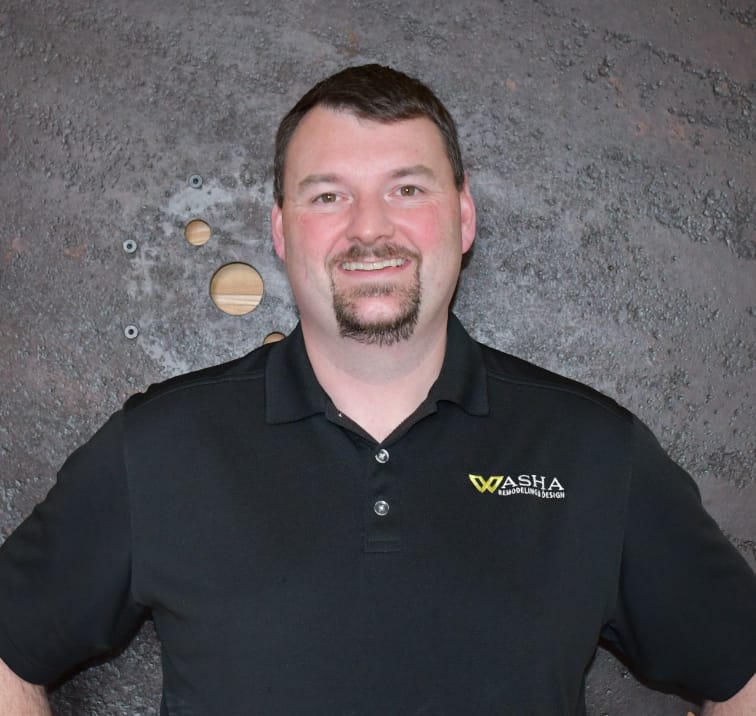 10+ years of experience | Lives in Fort Atkinson with his wife Sherrie, kids Jackson, Lillian, and Grayson, and dog Halo
Nick is the guy who keeps everything running smoothly! He is extremely analytical and diligent at watching the budget side of things to keep your project on track. He oversees the day-to-day operations of Washa Remodeling & Design and is the go-to guy for troubleshooting. He has a solution for all and any problems should they arise, and he is efficient, precise, and timely in all matters.
Nick also works closely with the carpentry crew and the estimators with scheduling, ensuring every aspect of timing goes as planned at your job.
Nick enjoys trap shooting, duck hunting, softball, camping, coaching youth sports, being a Scout Leader, and hiking.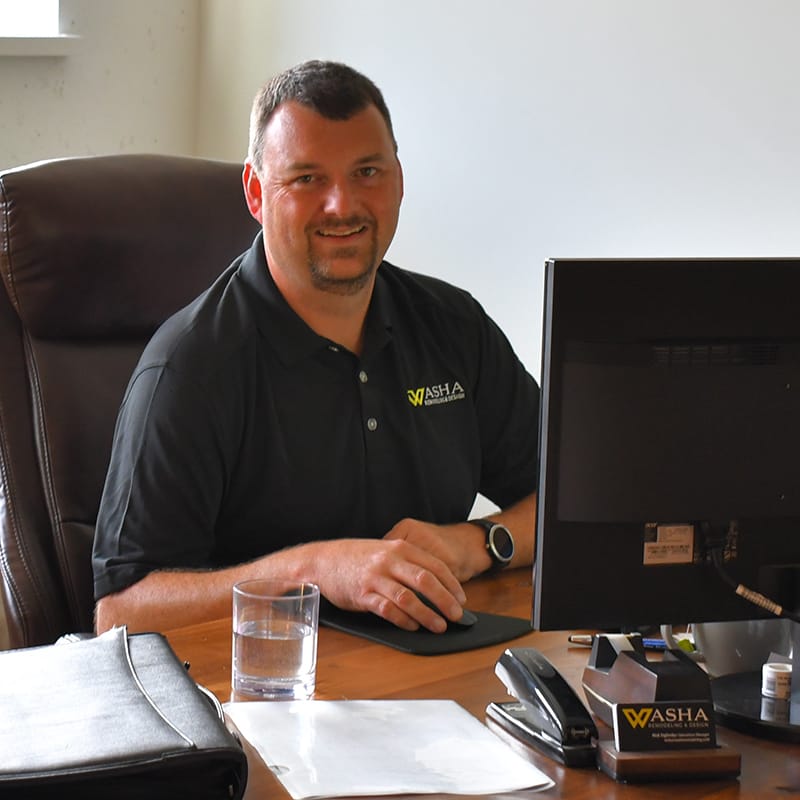 Nick married his high school sweetheart, Sherrie!