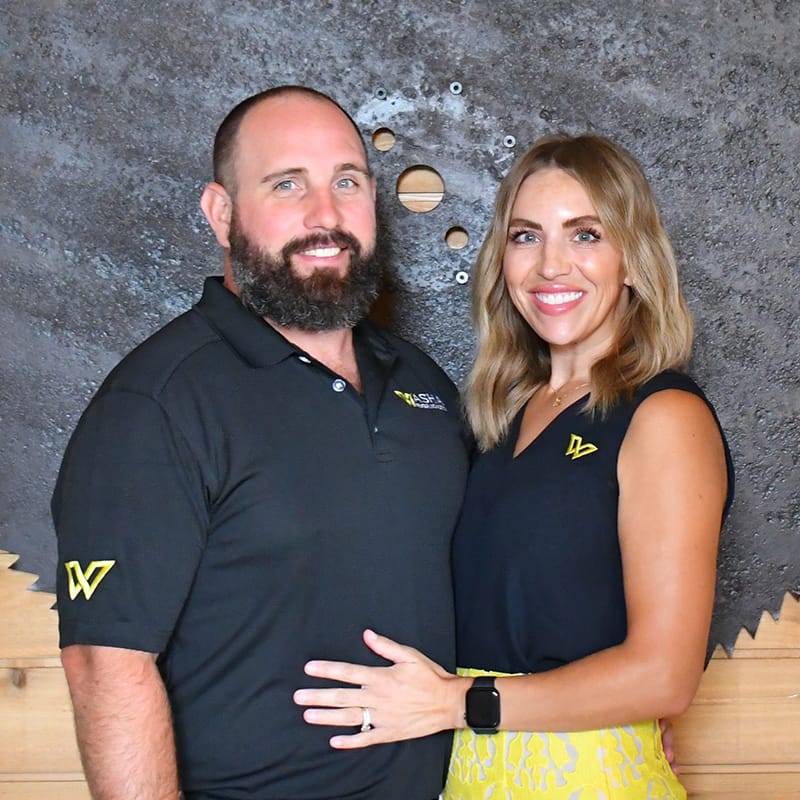 Husband and wife duo Adam and Nicki love working together and make a great team. Adam does all the estimating and overseeing of projects, while Nicki handles marketing and office management.
We are a family-oriented company, and we are fortunate that so many people at Washa Remodeling & Design are Hebgens. We have an extra level of trust and dedication here at Washa that our clients see on every project we touch. This is not only our job, this is our livelihood. If our clients are not satisfied, then we are not satisfied! The punch list is not complete until your project is perfect.
Adam has more than 20 years of experience at Washa Remodeling & Design. His keys to success are building client relationships, paying attention to detail, always following through, and keeping lines of communication open and honest.
Nicki has been at Washa for nearly a decade. Prior to joining the company, she was at home with the girls and raising cattle while working on her family farm. Her keys to success are a strong work ethic and the ability to adapt to change. She believes in treating everyone as an equal and with respect.
The two have four daughters together (Ava, Ela, Ivy, and Liv) as well as a dachshund named Mr. Weenie. They enjoy the same hobbies: camping, boating, concerts, golfing, going ATVing, eating adventurous foods, spending time with family and friends, and sneaking in a vacation once every few years if possible.

Nicki was a gymnast for ten years (she can still do the splits!) and Adam was a three-sport all conference athlete in high school.