20+ years of experience | Lives in the Town of Dunn with his wife Holly, kids Harper and Hudson, and dog Hazel
Josh is one of our highly skilled lead carpenters with an upbeat attitude that clients love. His cool demeanor and level head allow him to face every challenge in the remodeling industry. His problem-solving skills are top notch, and he is extremely organized and dedicated to getting your project done on time and done right! He is often a mentor to younger carpenters because of his patience, skill, and desire to pass down the craft. It takes a true expert and extensive knowledge to have the ability to pass down the art of carpentry.
Josh enjoys golf, attending and watching sporting events.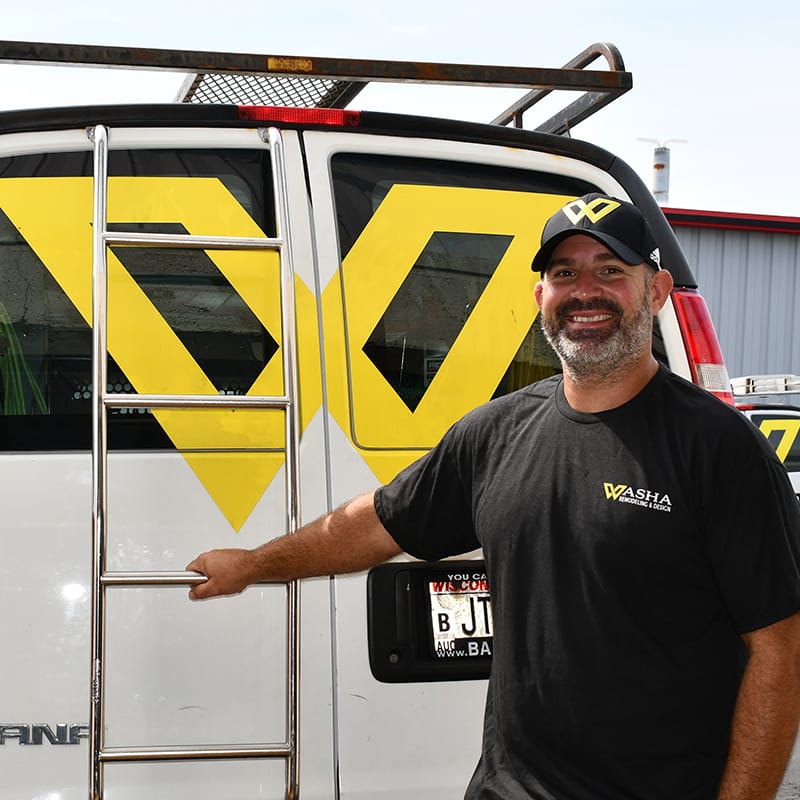 Josh has been the same height since 6th grade and ironically enough is now the tallest of all the Hebgens!