New Lake Home Case Study - The Middle Stages
Washa Remodeling and Design is in the midst of building another dream for one of our cherished customers.  This new lake home is right in the middle of the build process and has been an absolute joy to continue along during this process.  The homeowner is ecstatic and excited to see the progress move along.
THE LAKE HOME: During
On the Exterior – During this stage in the process the exterior stucco has been completed and the exterior trim is being installed.  The landscaping plan is being put into action to help compliment the overall structure.  Look at the exterior colors and architecture and imagine on how it all incorporates and works to complement each other.
On the Interior – Inside the wood flooring has been installed, drywall and painting is 98% finished, and all rough mechanicals (electrical, HVAC, and plumbing) are installed.  Kitchen cabinets are 65% installed in preparation for countertop templating.  The architect worked tirelessly to make sure each element worked with each other instead of against themselves.
The Middle Stages:
Install all sheathing and house wrap

Install new windows
Apply new stucco exterior
Install the roofing layers

The house is now dried in!!!

Install Drywall and Paint on all interior walls
New wood flooring
Install cabinets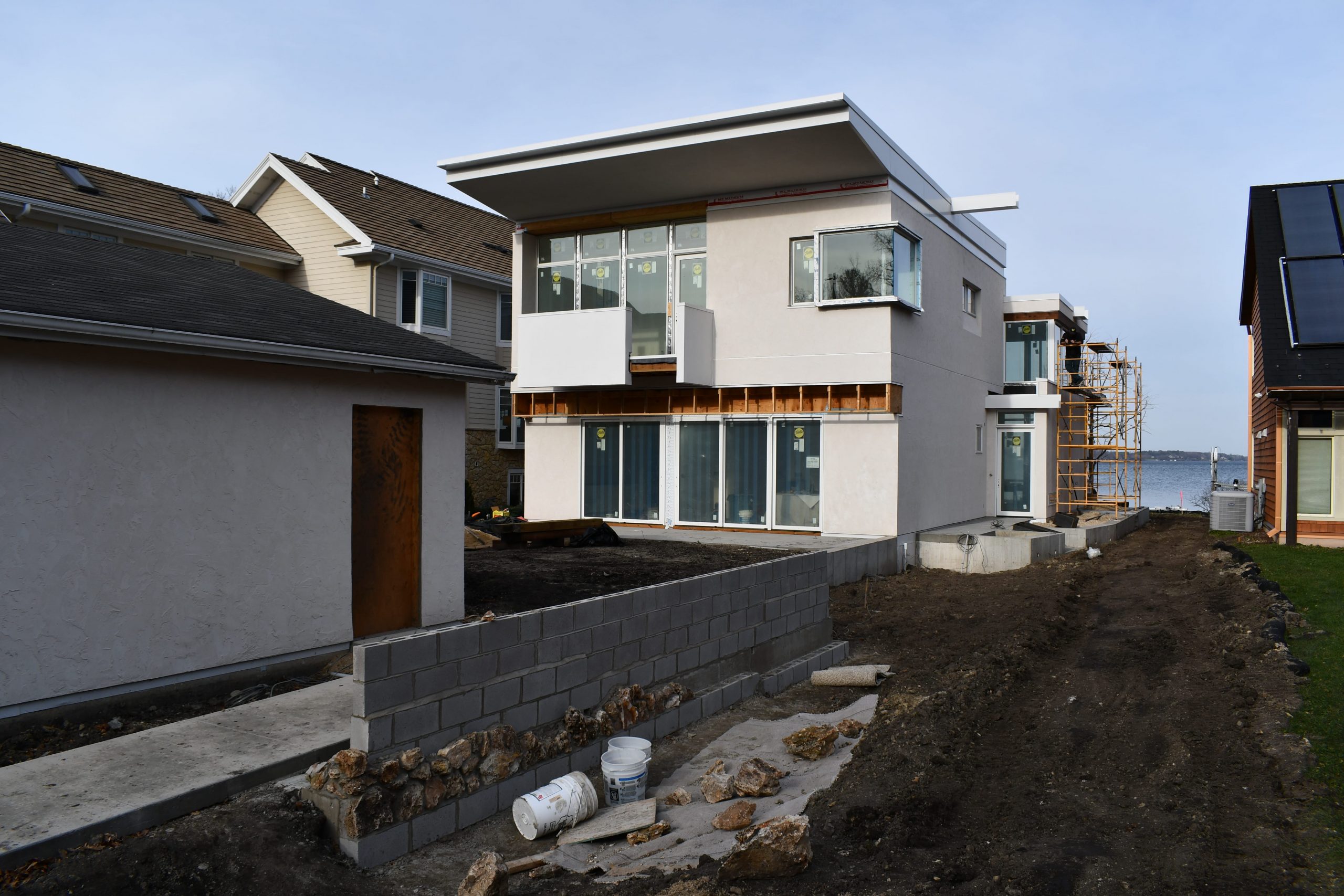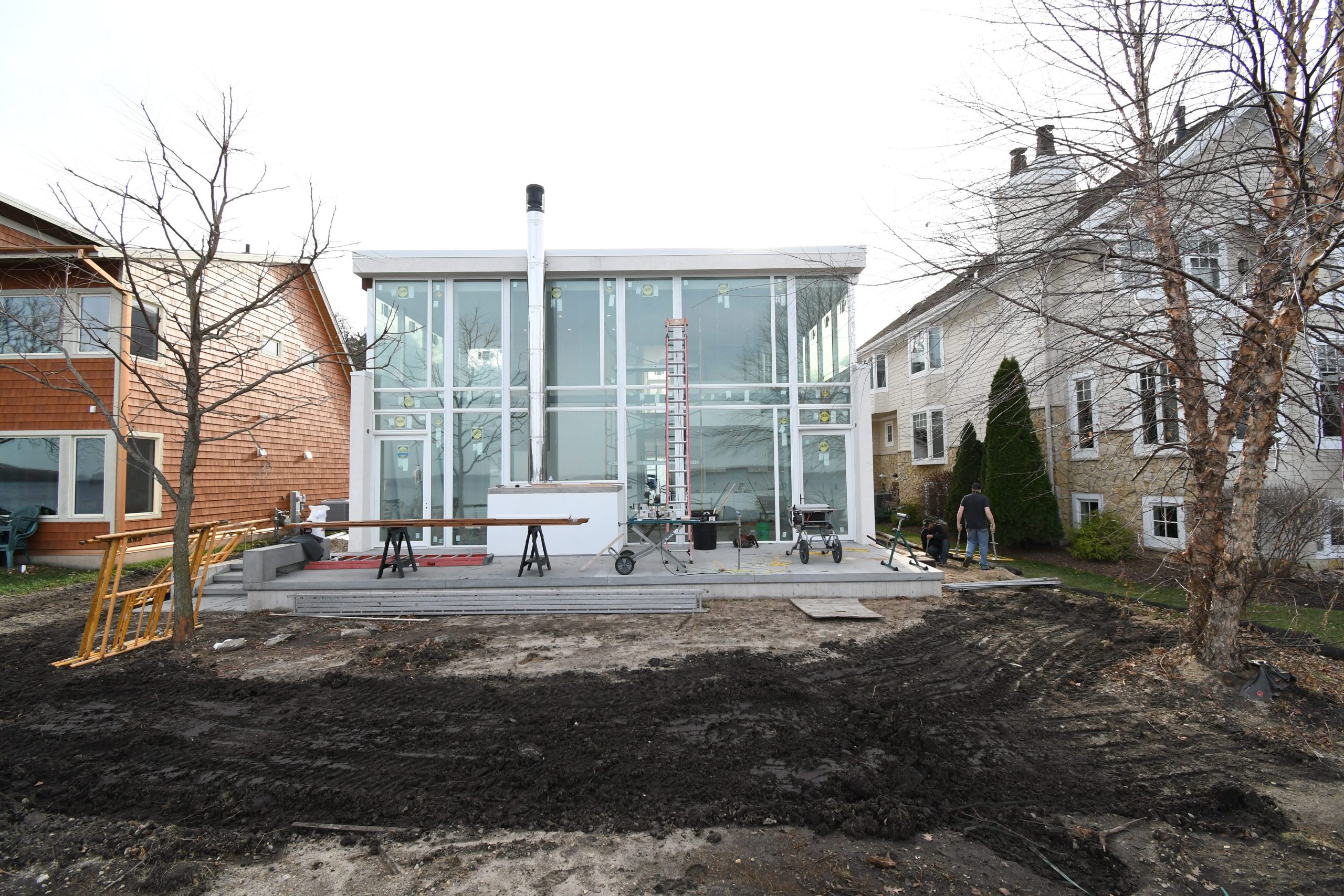 THE LAKE HOUSE:  THE NEXT STAGES…
Install countertops
Install bathroom waterproofing and tile
Install all doors and trim at necessary interior locations
Install all electrical and plumbing trims
Finish all landscaping
Painting touchups
MOVE IN!!