New Lake Home Case Study – The Tiling Stage
Washa Remodeling and Design is proud to discuss further progress on the new lake home build that is currently moving full speed ahead.  We can't wait to show you the final results of all the hard effort.
THE LAKE HOME: During
We've done it!  We made it to the tiling stage of this major home build.  There is a ton of planning and preparation that goes into tile showers and floors before the first tile is laid.
This project gives us a shinning example of how some for thought will pay dividends on the back end of the final product.
In the design stage the tile selections needed to be made.  These decisions include which sizes, shapes, colors, and even textures to consider.  Once these selections were made, we needed to work with the tile setter and sales rep to pick pattern to lay the tile in.  The most popular of tile patterns include, brick/subway, herringbone, vertical brick, lineal, hexagon, and modular.
After this we moved to the actual install, and this started with waterproofing the shower/tub space.  We used the Schluter Kerdi System which is designed to create a fully waterproof and vapor-tight enclosure in tiled showers and residential steam showers.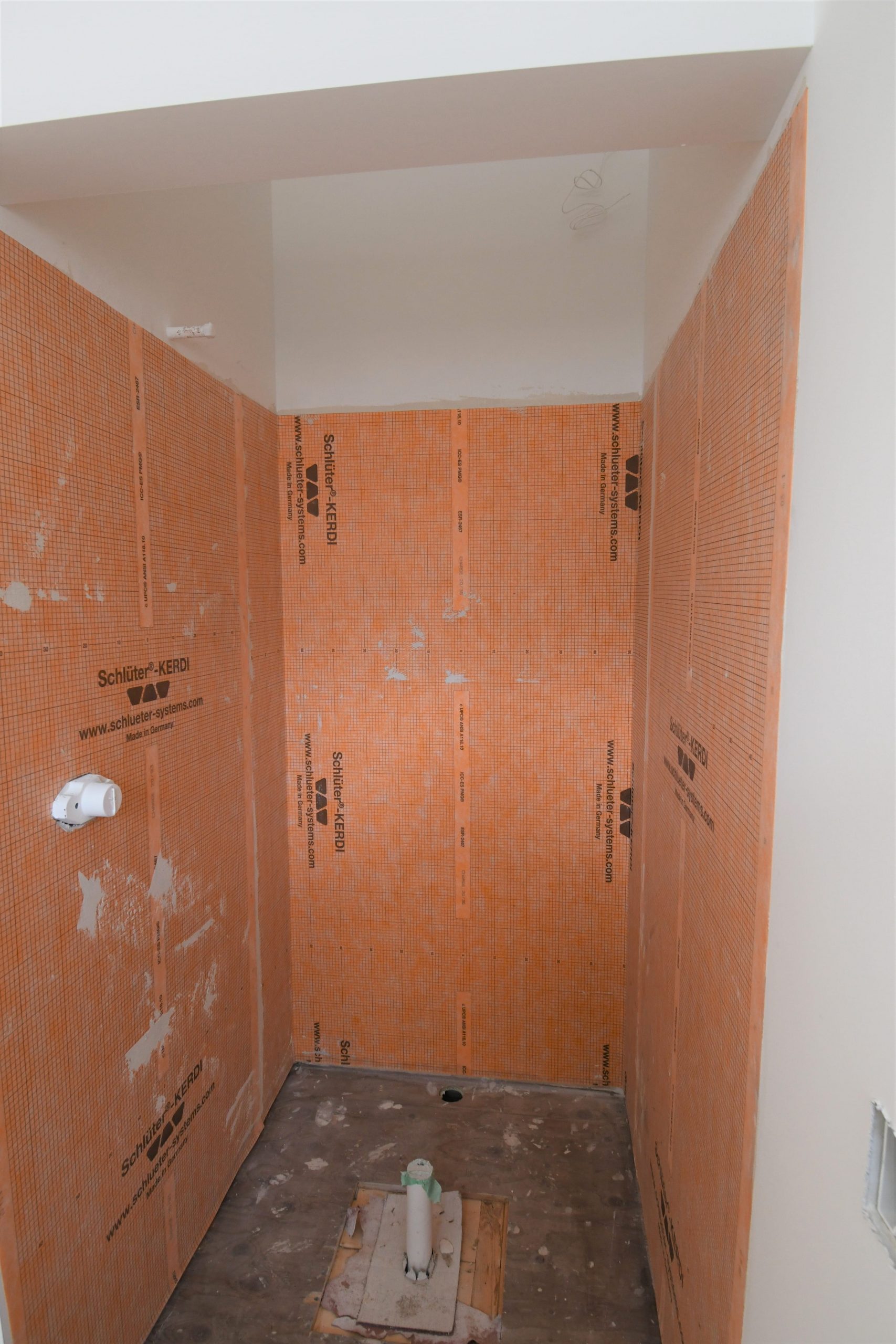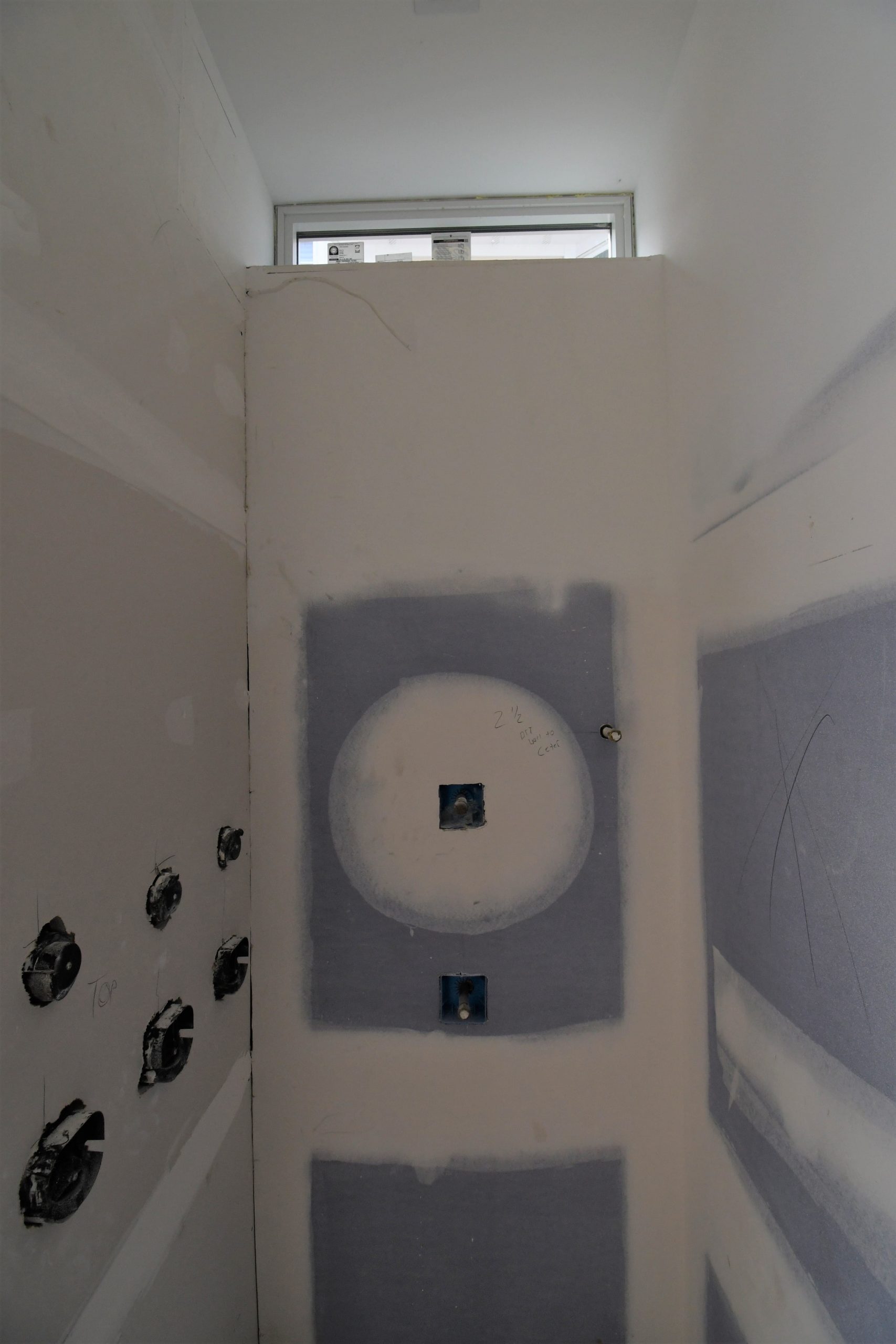 After that the fun really begins.  It's time to start laying the tile in the predetermined pattern.  On this project the homeowner chose to use a combination of small tiles in a vertical stack pattern and large format tiles in modified subway pattern.  This was done to add a sense of scale to the bathroom.  The homeowner also decided to stick with a monochrome color as to not overwhelm one's senses.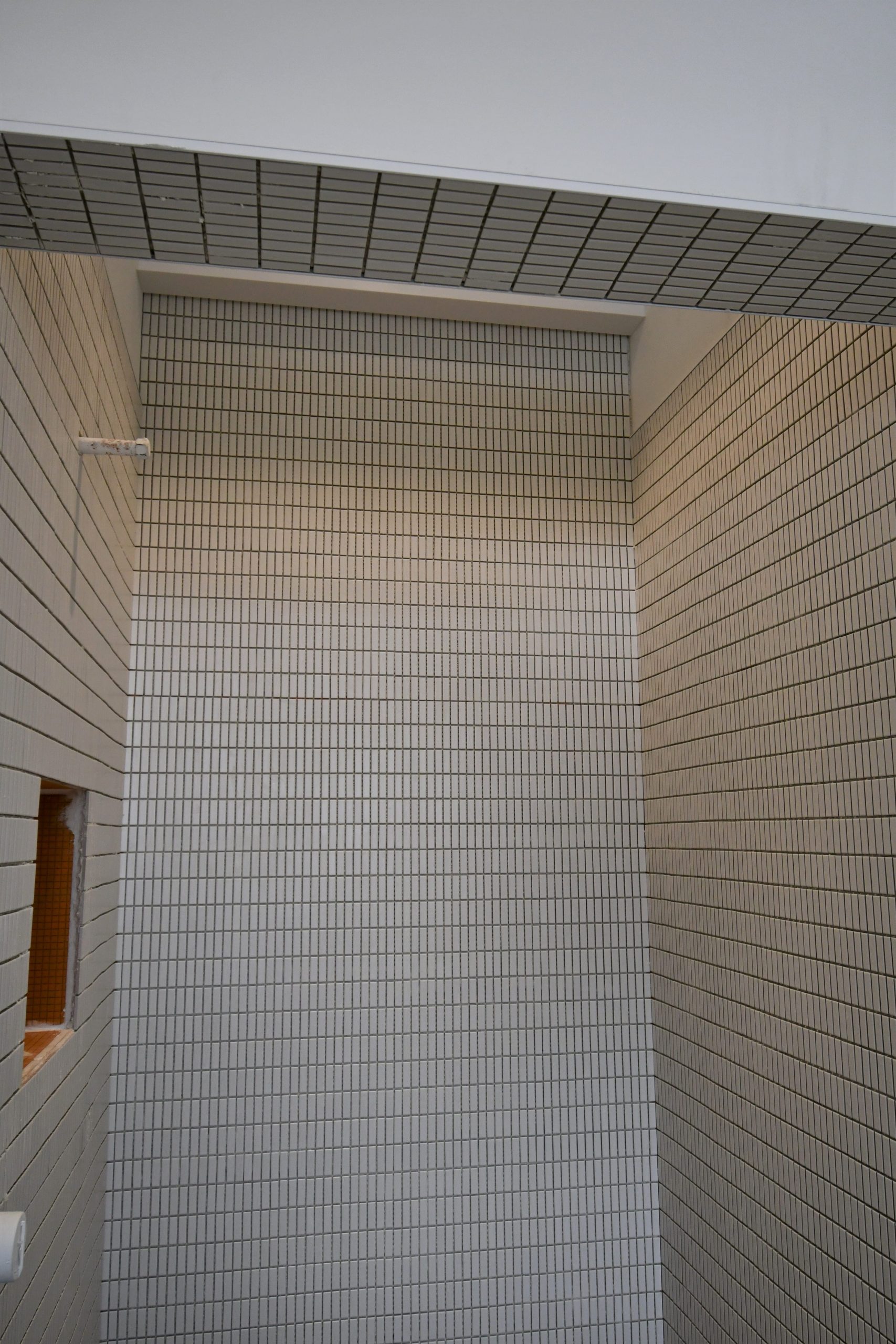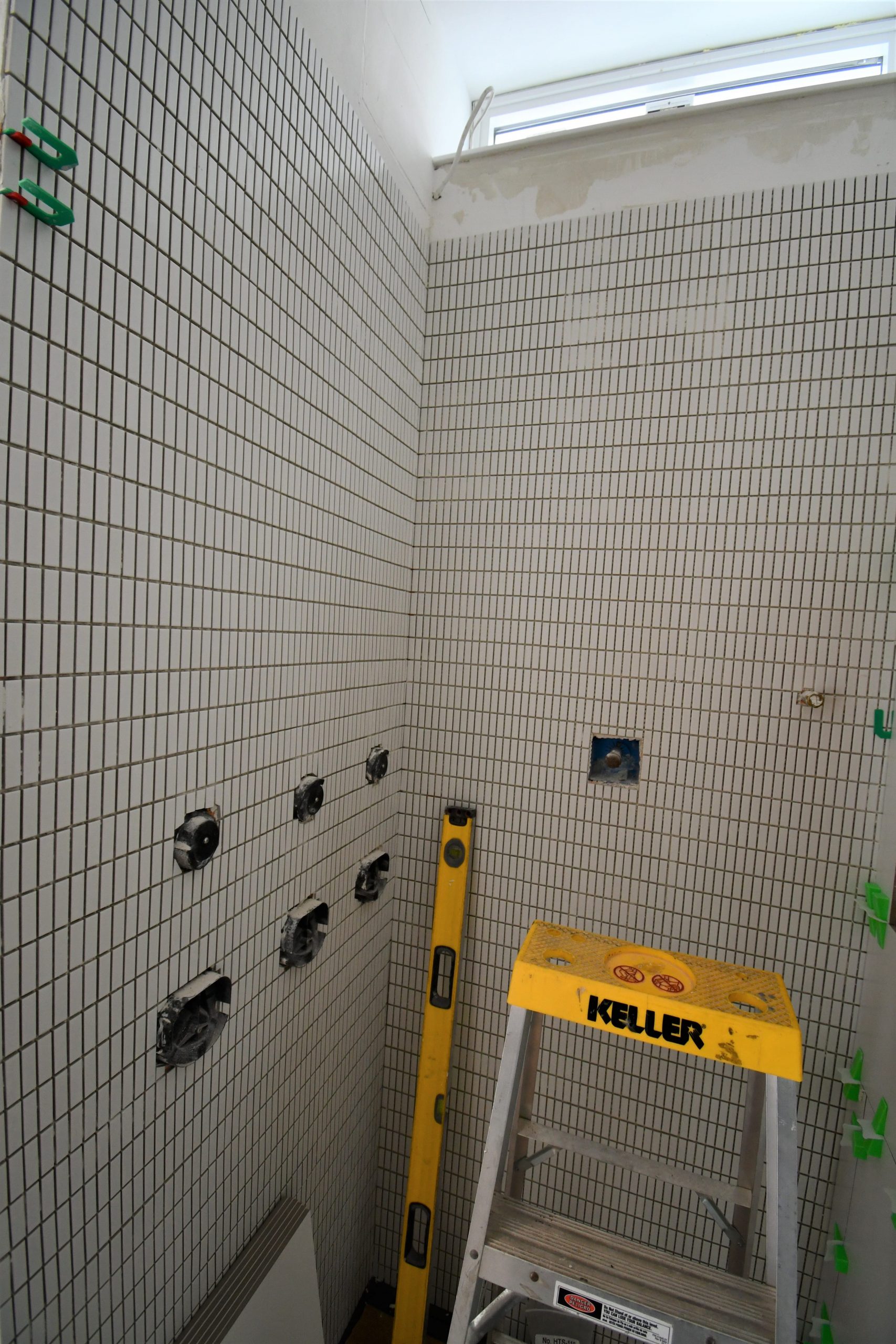 One of the most unique and sure to last tile style trends is adding recessed niches into a shower space.  Having at least one in every bathroom space was a must have for this homeowner.  The niches ultimately add space to the shower by removing the need to use shelving and/or shower caddies in the main space and instead recesses them into the wall cavities.