Garage Addition Framing Stages
Our carpenters are amazing with what they do! They take a 2-dimensional drawing and transform that into a 3-dimensional structure creating our customers dream space. You will see an example of their amazing work detailed in the case study below. This case study is a garage addition with a bonus room above it.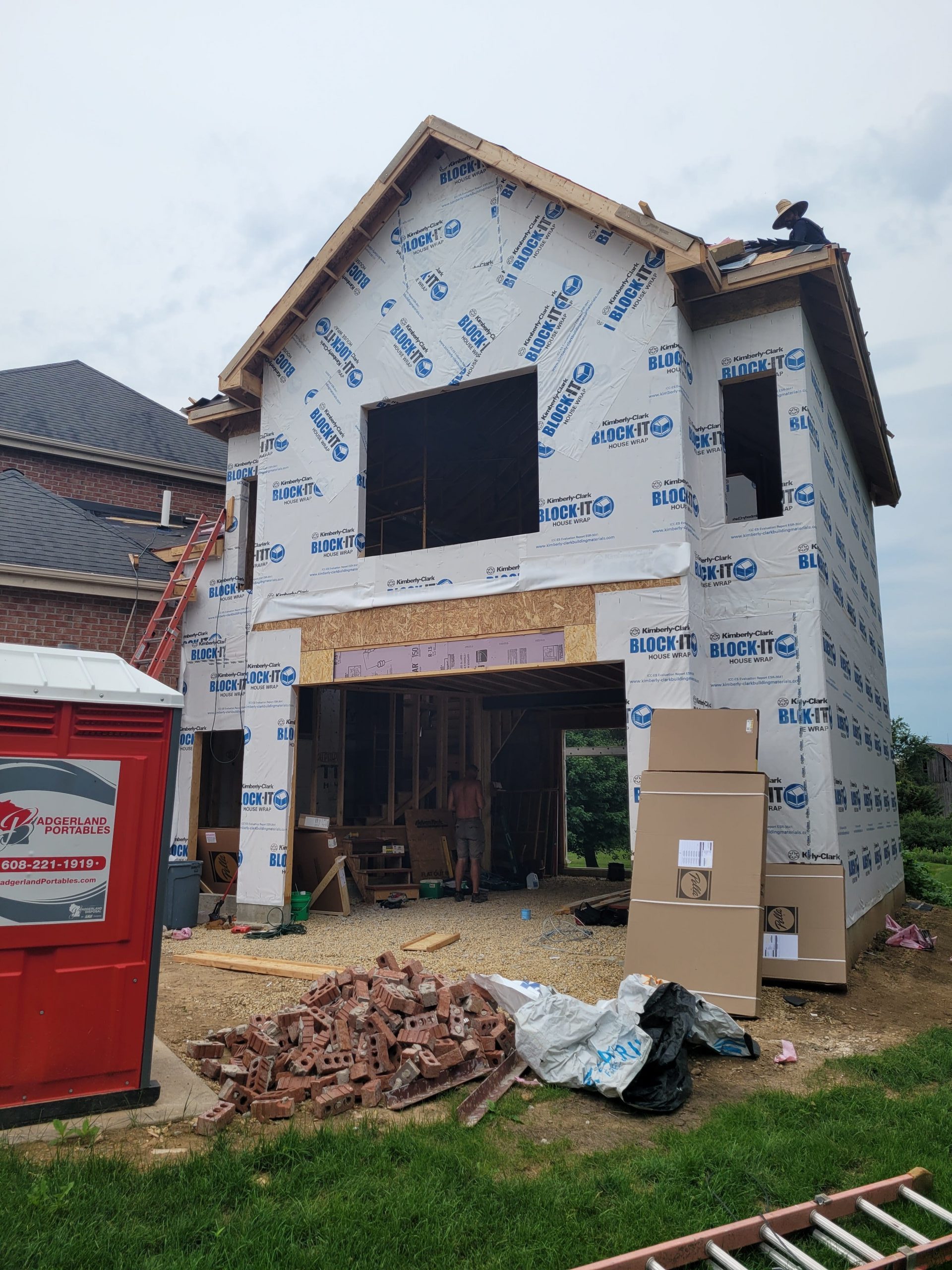 This addition is currently in the framing stage. In order to get to this stage, we first had to excavate the hole for the new foundation and then pour the footings and walls. The footings are poured at 4 feet below grade so that our Wisconsin winters don't cause the frozen ground to move the foundation. Then the concrete foundation walls are formed and poured on the footings to be above grade level. Having a solid foundation is the basis for any good home.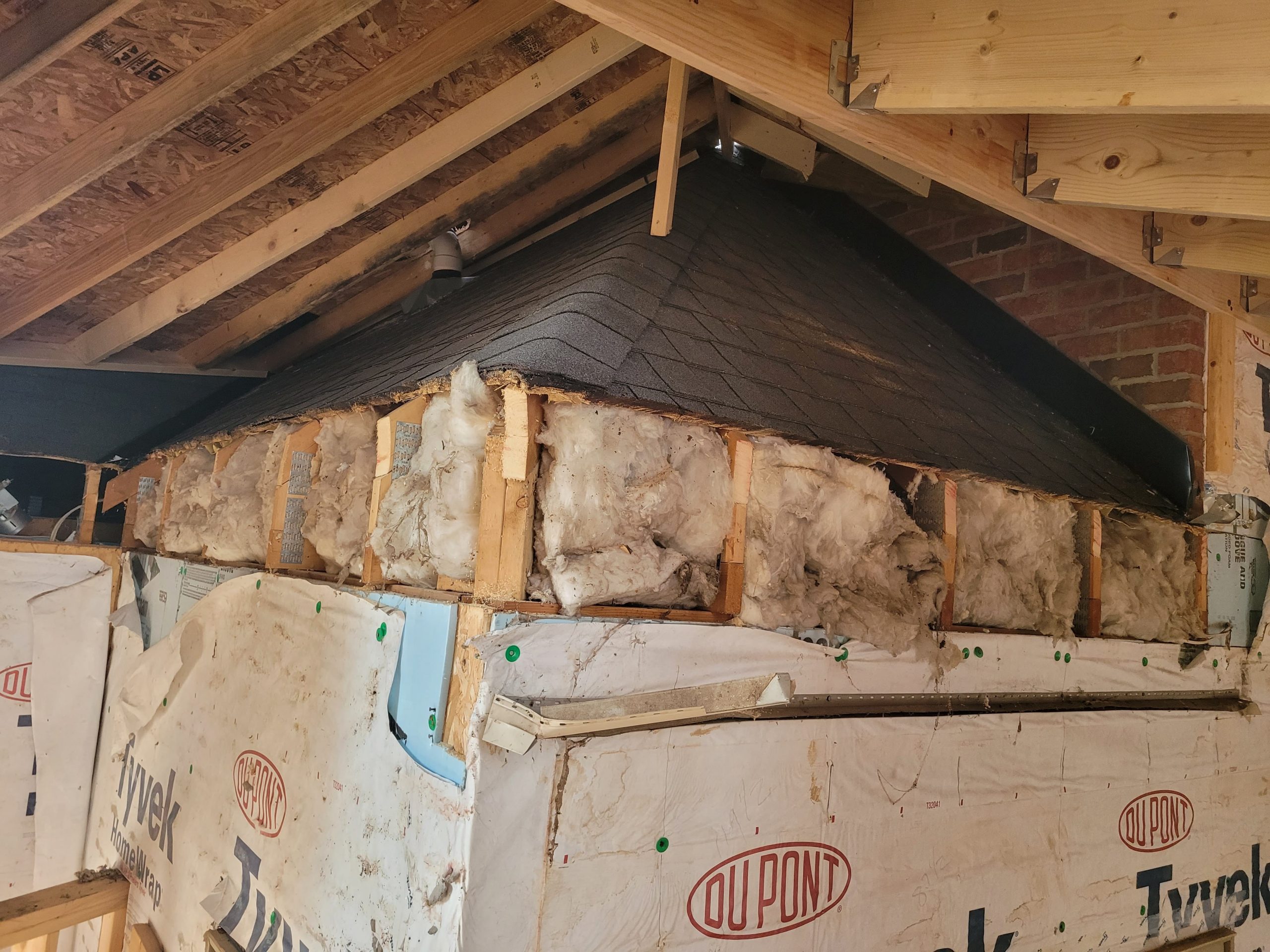 One of the most challenging parts about building an addition is making it look seamless. On this addition we framed the exterior walls using 2×6 studs to allow extra room for additional insulation. This will allow for more comfortable living space. Here we are preparing for brick and siding. This is the first step to making the new structure blend aesthetically with the existing house.
Next up on this project is the siding, windows, framing the interior walls and spaces.